Are you a constant traveler? or have family members that are? maybe your significant other is? Traveling Latina has put two holiday gift guide posts for you to rely on, for those that have seen the world and could always use one or two things that will help them make their trips just a little more enjoyable!
"
1,000 Places to See Before You Die: A Traveler's Life List
" ($19.95): The new edition includes 200 new entries and 28 countries. Many of you have seen this book in the airport or at your favorite bookstore, according to the author it has been updated to the point that she considers it an entirely new book.
Personal Mini Scale
(Sharper Image, $39.99): This gift is perfect for the traveler who is watching their weight while they are eating their way through Europe! It is trim enough to fit in your luggage.
Balanzza Mini Luggage Scale
($20.00): My mother received this as a gift last year and she absolutely loves it! She says it has saved her from hundreds of dollars of overweight luggage fees.
Not-For-Parents: Paris Everything You Ever Wanted To Know
($14.99): I love Lonely Planet books, I actually have an extensive collection of their books for almost every country I have visited. When I learned that they were creating travel books that are friendly for children, thought this was genius! I know at least 10 Latina travel savvy moms who will be purchasing this gift either for Christmas or before their next family trip.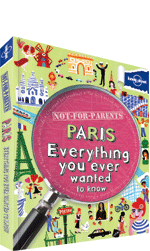 iZon Remote Room Monitor
($130): Planning a long vacation but want to make sure everything in your condo stays OK while you are gone? Well here is a great solution and now you don't have to pay someone to watch over your place. iZon Remote Room Monitor, you can now view and listen to activity in your home or office from anywhere in the world on your iPod touch, iPhone or iPad.
Travel Adapter by Diane von Furstenberg
($98): Like to travel around the world in style? Well here is an accessory piece you must get to complete your fashionable must have travel pieces. Diane von Furstenberg has designed some funky leather blended cases which feature some of her popular prints and includes an all-in-one adapter.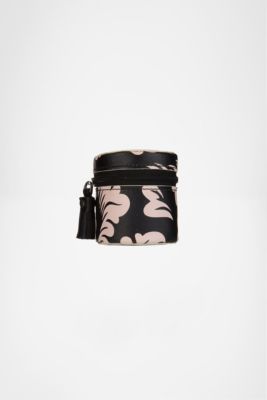 SLIM- The Fashionable Sonic Toothbrush
($14.95): I am always buying a new toothbrush for almost every trip I take just because you never know what germs your toothbrush can get to and from your trip. This Sonic toothbrush, is the first electric, portable toothbrush with a vented mascara-style cap, it is lightweight and compact! What else can you ask for?
Graphic Image Inc. E-reader Cases
($60.00): If you are anything like me...you adore your kindle and will do anything to give it a fashionable, sleek home so it can never be hurt. Horchow.com offers an envelope-style leather case with an option to personalize it with up to three initials. Great addition to all those planning on giving an e-reader to their loved ones.
Be on the look out for part II of this years holiday gift guide that will be posted on Tuesday November 22.
-
Traveling Latina